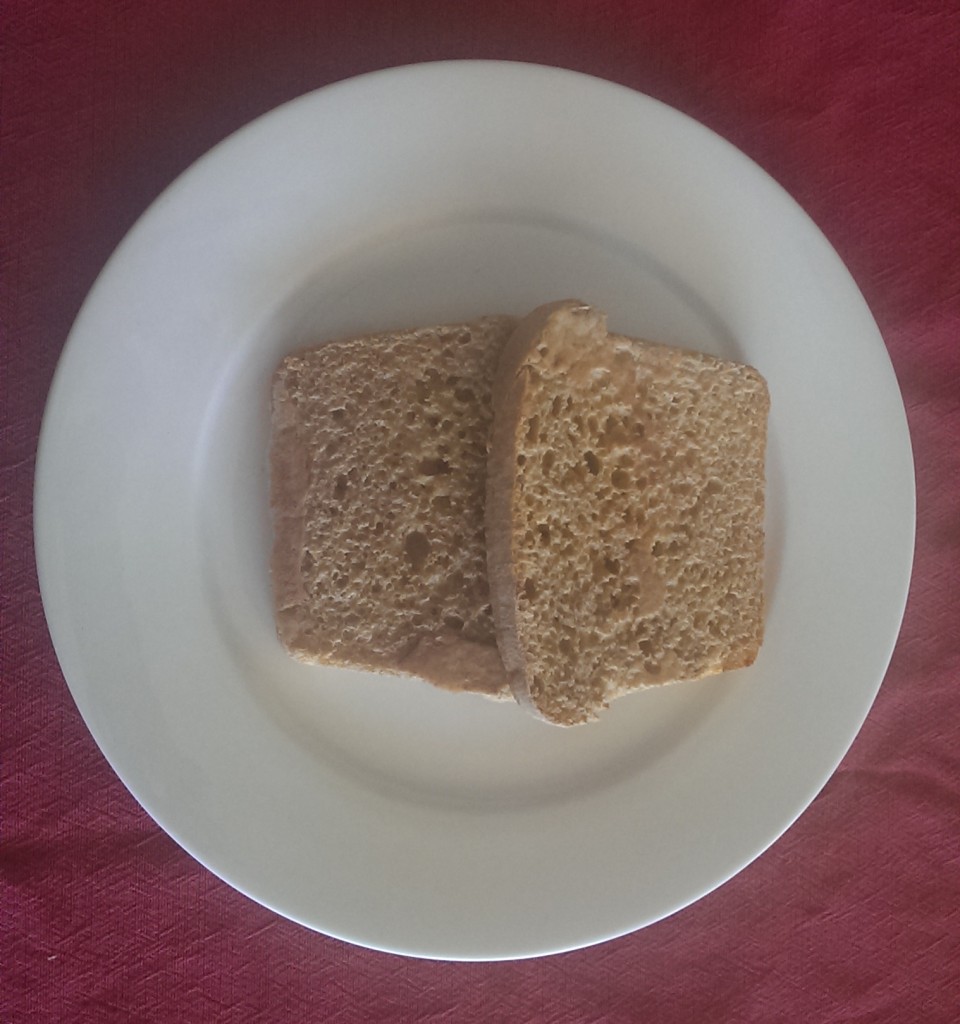 If you love french toast, you will love this real, whole food version.
INGREDIENTS:
5 Medium Real Eggs
1 cup of Rice Milk or Almond Milk
1/4 teaspoon of Sea Salt
2 teaspoons of Cinnamon (optional)
20 – 24 Slices of Real Bread (Can be fresh, stale or frozen slices)
Real Butter from Grass-fed cows
DIRECTIONS:
Preheat oven to 375F (350F Convection).
Heat a large skillet or griddle over medium low heat.
Grease skillet with Real Butter, if necessary.
In your Bosch Blender: Blend Eggs, milk, sea salt, and cinnamon together.
Place the egg mixture in a container for dipping the bread.
Coat both sides of a slice of bread with the egg mixture and place on skillet.
Let brown before flipping (approximately 2-3 minutes per side).
Remove french toast to a wire rack that will be placed in the oven when full of french toast.
Place wire rack in the oven on a middle rack for 4-5 minutes.
Serve french toast hot and fresh out of the oven with Real Butter and your favorite addition. Fresh fruit, Real Maple Syrup, Raw Honey, and homemade jams are always great options.
Leftover french toast that has had nothing spread on it (i.e. jam, butter, etc.) may be placed in a freezer bag and toasted right out of the freezer for a quick breakfast in the morning. It may also be placed directly on a rack in a cool oven and reheated at 350F convection or 375 conventional for 10 minutes.